'Restraint and common sense': Reaction to Israel's Gaza attack @AJEnglishから.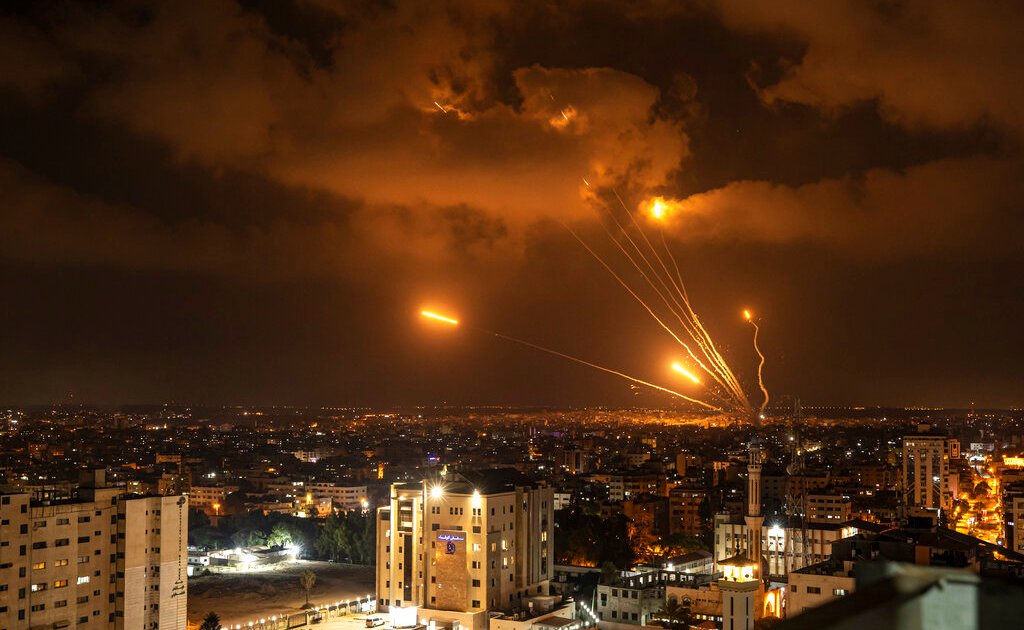 There was mixed reaction to Israel's deadly attack on the Gaza Strip and Palestinian rocket fire in response, with Israel and its allies defending the air raids and those supporting the besieged territory denouncing the violence.
The UN special coordinator for the Middle East peace process, Tor Wennesland, warned the "dangerous" escalation risked creating the need for more aid at a time when world resources were stretched by other conflicts.
"In the past few hours, at least 10 Palestinians were killed by Israeli air strikes. I am deeply saddened by reports that a five-year-old child has been killed in these strikes. There can be no justification for any attacks against civilians," said Wennesland.
John Kirby, US National Security Council coordinator for strategic communications, defended Israel's attack on Gaza and urged both sides to de-escalate the situation.
"We're actively engaged with the Israeli-Palestinian regional partners to work towards achieving more calm in the wake of these strikes. And we certainly urge all sides to avoid further escalation. We remain unwavering in our commitment to Israel's security, and we will continue to work to strengthen all aspects of the US-Israeli partnership."
"We absolutely fully support Israel's right to defend itself against terrorist groups that are taking the lives of innocent civilians in Israel. As for the two-state solution, we remain committed to a two-state solution. That was one of the president's key messages on this trip, both to Jerusalem and Bethlehem. We still want to see that be the outcome, but both sides have to want it too."
Ankara "strongly" condemned the Israeli air raids on Gaza and said it is "unacceptable that civilians, including children, lose their lives in attacks".
"We are deeply concerned about the rising tension in the region after the attacks. We emphasize the need to end these events before they turn into a new spiral of conflict," it said.
Cairo is working to calm the latest escalation in Gaza. "We hope to reach a consensus to return to calm as soon as possible," an unnamed security source told AFP news agency. Separately, another source said a delegation from Islamic Jihad may head to Cairo later Saturday.
Hamas' Doha-based leader Ismail Haniyeh has held talks with "Egyptian intelligence" over the violence, a statement from the group said. Egypt, a historic broker between Israel and armed groups in Gaza, negotiated the ceasefire that ended the conflict in May of last year.
Qatar – a major financial backer that has spent billions of dollars rebuilding Gaza and supporting its people after Israeli attacks – expressed its "strong condemnation and denunciation" of Friday's attacks. It stressed "the need for the international community to move urgently to stop the [Israeli] occupation's repeated attacks against civilians, especially women and children".
I have tried to give all kinds of news to all of you latest Twitter Trends news today 2022 through this website and you are going to like all this news very much because all the news we always give in this news is always there. It is on trending topic and whatever the latest news was
it was always our effort to reach you that you keep getting the Electricity News, Degree News, Donate News, Bitcoin News, Trading News, Transfer News, Gaming News, Trending News, Digital Marketing, Telecom News, Beauty News, Banking News, Travel News, Health News, Claim News latest news and you always keep getting the information of news through us for free and also tell you people. Give that whatever information related to other types of news will be
made available to all of you so that you are always connected with the news, stay ahead in the matter and keep getting today news all types of news for free till today so that you can get the news by getting it. Always take two steps forward
All this news that I have made and shared for you people, you will like it very much and in it we keep bringing topics for you people like every time so that you keep getting news information like trending topics and you It is our goal to be able to get
all kinds of news without going through us so that we can reach you the latest and best news for free so that you can move ahead further by getting the information of that news together with you. Later on, we will continue
to give information about more today world news update types of latest news through posts on our website so that you always keep moving forward in that news and whatever kind of information will be there, it will definitely be conveyed to you people.
All this news that I have brought up to you or will be the most different and best news that you people are not going to get anywhere, along with the information Trending News, Breaking News, Health News, Science News, Sports News, Entertainment News, Technology News, Business News, World News of this news, you can get other types of news along with your country and city. You will be able to get information related to, as well as you will be able to get information about what is going on around you through us for free
so that you can make yourself a knowledgeable by getting complete information about your country and state and information about news. Whatever is being given through us, I have tried to bring it to you through other websites, which you may like
very much and if you like all this news, then definitely around you. Along with the people of India, keep sharing such news necessary to your loved ones, let all the news influence them and they can move forward two steps further.