Israeli jets pounded militant targets in Gaza as rockets rained on southern Israel, hours after a wave of Israeli airstrikes on the coastal enclave killed at least 11 people, including a senior militant and a 5-year-old girl..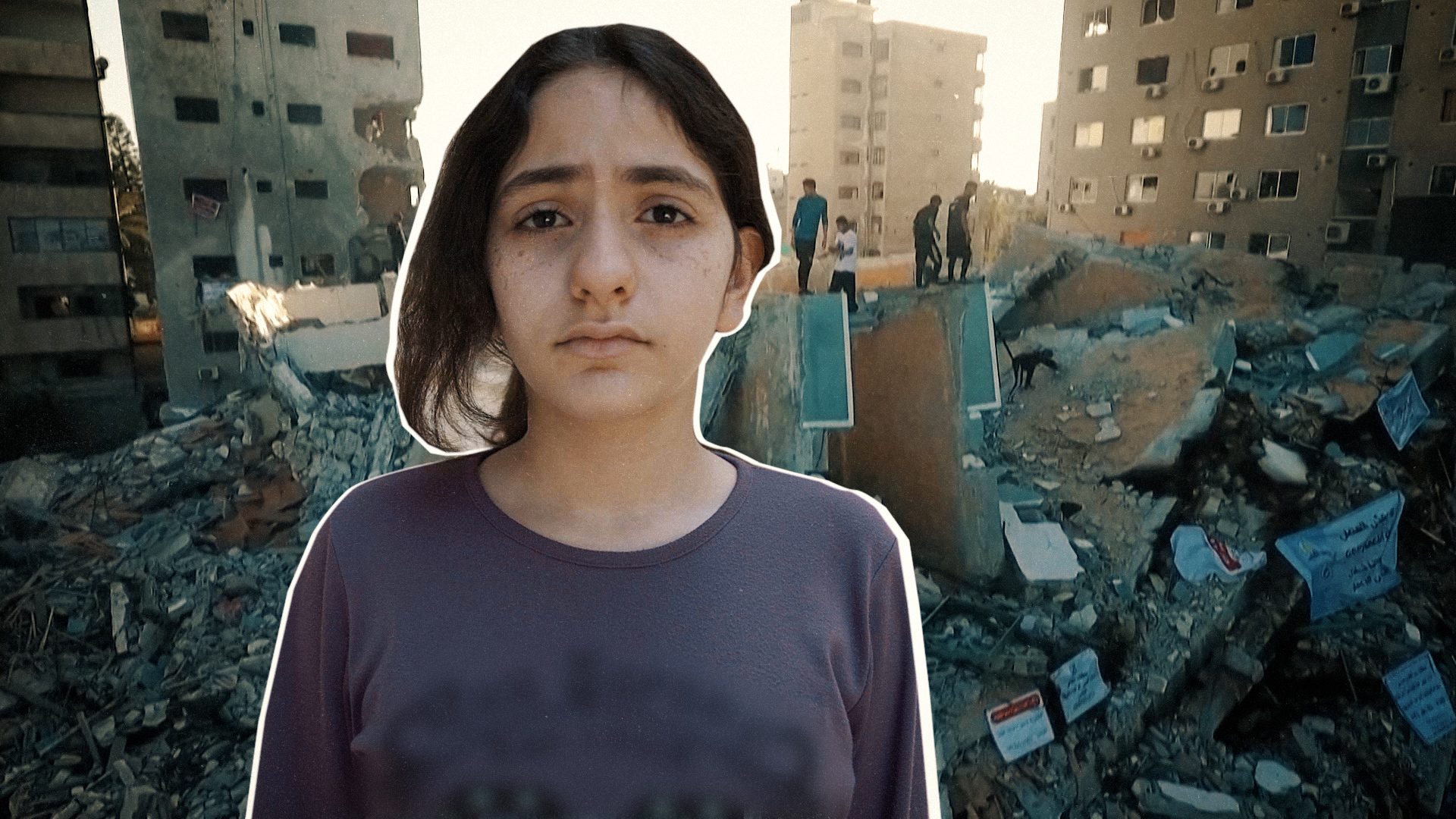 GAZA CITY, Gaza Strip (AP) — Israeli jets pounded militant targets in Gaza on Saturday as rockets rained on southern Israel, hours after a wave of Israeli airstrikes on the coastal enclave killed at least 11 people, including a senior militant and a 5-year-old girl.
The fighting that began Friday with Israel's dramatic targeted killing of a senior commander of the Palestinian Islamic Jihad continued throughout the night, drawing the sides closer to an all-out war.
But the territory's Hamas rulers appeared to stay on the sidelines of the conflict, keeping its intensity somewhat contained, for now. Israel and Hamas have fought four wars and several smaller battles over the last 15 years at a staggering cost to the territory's 2 million Palestinian residents.
Shortly before noon, Israeli warplanes stepped up airstrikes in Gaza. After warning residents in phone calls, fighter jets dropped two bombs on the house of an Islamic Jihad member, flattening the west Gaza City two-story structure and badly damaging surrounding homes. Women and children rushed out of the area.
"Warned us? They warned us with rockets and we fled without taking anything," said Huda Shamalakh, who lived next door. She said 15 people lived in the targeted home.
The latest round of Israel-Gaza violence was sparked by the arrest this week of a senior Islamic Jihad leader in the West Bank, part of a monthlong Israeli military operation in the territory. Citing a security threat, Israel then sealed roads around the Gaza Strip and on Friday killed the militant leader in a targeted strike.
A blast was heard in Gaza City, where smoke poured from the seventh floor of a tall building. Video released by Israel's military showed the strikes blowing up three guard towers with suspected militants in them.
"This government has a zero-tolerance policy for any attempted attacks — of any kind — from Gaza towards Israeli territory," Lapid said. "Israel will not sit idly by when there are those who are trying to harm its civilians."
The violence poses an early test for Lapid, who assumed the role of caretaker prime minister ahead of elections in November, when he hopes to keep the position.
Lapid, a centrist former TV host and author, has experience in diplomacy having served as foreign minister in the outgoing government, but has thin security credentials. A conflict with Gaza could burnish his standing and give him a boost as he faces off against former Prime Minister Benjamin Netanyahu, a security hawk who led the country during three of its four wars with Hamas.
Hamas also faces a dilemma in deciding whether to join a new battle barely a year after the last war caused widespread devastation. There has been almost no reconstruction since then, and the isolated coastal territory is mired in poverty, with unemployment hovering around 50%.
The Palestinian Health Ministry said a 5-year-old girl and a 23-year-old woman were among those killed in Gaza, without differentiating between civilian and militant casualties. The Israeli military said early estimates were that around 15 fighters were killed. Dozens were wounded.
I have tried to give all kinds of news to all of you latest Twitter Trends news today 2022 through this website and you are going to like all this news very much because all the news we always give in this news is always there. It is on trending topic and whatever the latest news was
it was always our effort to reach you that you keep getting the Electricity News, Degree News, Donate News, Bitcoin News, Trading News, Transfer News, Gaming News, Trending News, Digital Marketing, Telecom News, Beauty News, Banking News, Travel News, Health News, Claim News latest news and you always keep getting the information of news through us for free and also tell you people. Give that whatever information related to other types of news will be
made available to all of you so that you are always connected with the news, stay ahead in the matter and keep getting today news all types of news for free till today so that you can get the news by getting it. Always take two steps forward
All this news that I have made and shared for you people, you will like it very much and in it we keep bringing topics for you people like every time so that you keep getting news information like trending topics and you It is our goal to be able to get
all kinds of news without going through us so that we can reach you the latest and best news for free so that you can move ahead further by getting the information of that news together with you. Later on, we will continue
to give information about more today world news update types of latest news through posts on our website so that you always keep moving forward in that news and whatever kind of information will be there, it will definitely be conveyed to you people.
All this news that I have brought up to you or will be the most different and best news that you people are not going to get anywhere, along with the information Trending News, Breaking News, Health News, Science News, Sports News, Entertainment News, Technology News, Business News, World News of this news, you can get other types of news along with your country and city. You will be able to get information related to, as well as you will be able to get information about what is going on around you through us for free
so that you can make yourself a knowledgeable by getting complete information about your country and state and information about news. Whatever is being given through us, I have tried to bring it to you through other websites, which you may like
very much and if you like all this news, then definitely around you. Along with the people of India, keep sharing such news necessary to your loved ones, let all the news influence them and they can move forward two steps further.