As China minimizes Tangshan assault, women say their rights are under attack – The Washington Post.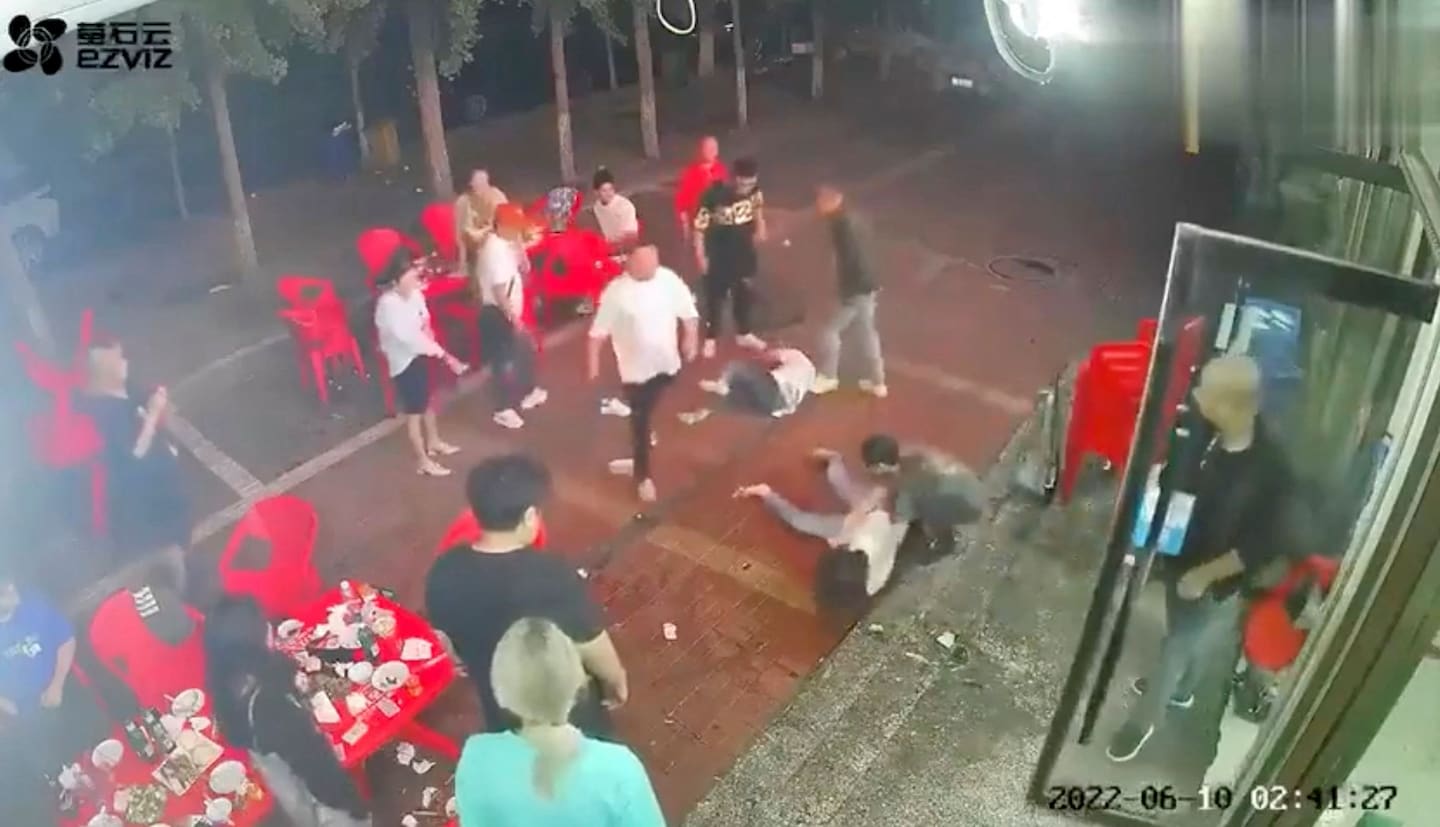 When a mother was found chained in a shed in the winter in Fengxian, Jiangsu province, authorities blamed mental illness. A few months later, when three women in Tianjin accused professors of pressuring them into sex, they were criticized for not owning their decisions as adults.
This month, a group of men beat four women eating at a late-night barbecue restaurant in Tangshan, in Hebei province, after one did not respond to advances by one of the men. Authorities blamed the attack, which hospitalized two of the women, on the prevalence of gangs in the area.
For years, activists have struggled to highlight the country's casual attitudes about violence against women only to be told that gender has little to do with it. Grass-roots advocacy for women's rights, including the #MeToo movement, have struggled in China, where it has clashed with Beijing's intolerance for activism and been accused of being a Western import. But as the incidents and the outrage mount, it is becoming increasingly difficult to suppress the debate.
More women are refusing to be gaslighted about the prevalence of sexism in Chinese society. "From the woman in Fengxian to the violent beating in Tangshan, the 'she' in those situations are all vulnerable. Maybe next time it will be you, or me, or all of us," wrote a blogger under the pen name Zhao Qiaoqiao in one popular commentary about the incident.
"When one case turns into an incident and when one incident turns into a phenomenon, only then will society pay attention and try to solve this problem," Zhao wrote.
In an article that was later censored, another blogger asked, "Why is it that with the Tangshan incident they became not just gender blind but are doing everything possible to erase the gender dimension of this incident?"
Video footage of the attack in the early hours of June 10 in Tangshan shows a man approach a table of women and place his hand on one of their backs. The woman pushes him away. After a second exchange, he slaps her. When her friends try to intervene, other men rush to the table and beat them, dragging one outside and kicking her repeatedly on the ground as other diners look on.
Authorities in Tangshan launched a public security campaign and pledged to crack down on crime, with police stationed throughout the city and at restaurants. A prominent sociologist wrote in an essay that this was an "ordinary incident" of threats to public order, arguing that it "stemmed from sexual harassment but does not reflect gender discrimination in society."
Articles about the incident and gender-based violence were deleted, including one that called on the government and state media to stop avoiding talking about feminism. Weibo, the microblogging website, banned 265 accounts for "instigating gender conflict" in discussing the Tangshan violence.
The response is in line with other campaigns to limit the fallout over such episodes. Support online for a landmark #MeToo lawsuit in which a former intern accused a prominent TV host of sexual assault last year has been heavily censored. An activist who tried to visit the woman found chained outside in Jiangsu, in eastern China, was detained by police in March.
Last year, Chinese tennis star Peng Shuai, who alleged on social media that a senior official had pressured her into sex, disappeared from public view for weeks before retracting her comments in carefully managed interviews.
In April, the official Weibo account of the Communist Youth League of China published a post saying that "extreme feminism has become a malignant tumor on the internet."
I have tried to give all kinds of news to all of you latest Twitter Trends news today 2022 through this website and you are going to like all this news very much because all the news we always give in this news is always there. It is on trending topic and whatever the latest news was
it was always our effort to reach you that you keep getting the Electricity News, Degree News, Donate News, Bitcoin News, Trading News, Transfer News, Gaming News, Trending News, Digital Marketing, Telecom News, Beauty News, Banking News, Travel News, Health News, Claim News latest news and you always keep getting the information of news through us for free and also tell you people. Give that whatever information related to other types of news will be
made available to all of you so that you are always connected with the news, stay ahead in the matter and keep getting today news all types of news for free till today so that you can get the news by getting it. Always take two steps forward
All this news that I have made and shared for you people, you will like it very much and in it we keep bringing topics for you people like every time so that you keep getting news information like trending topics and you It is our goal to be able to get
all kinds of news without going through us so that we can reach you the latest and best news for free so that you can move ahead further by getting the information of that news together with you. Later on, we will continue
to give information about more today world news update types of latest news through posts on our website so that you always keep moving forward in that news and whatever kind of information will be there, it will definitely be conveyed to you people.
All this news that I have brought up to you or will be the most different and best news that you people are not going to get anywhere, along with the information Trending News, Breaking News, Health News, Science News, Sports News, Entertainment News, Technology News, Business News, World News of this news, you can get other types of news along with your country and city. You will be able to get information related to, as well as you will be able to get information about what is going on around you through us for free
so that you can make yourself a knowledgeable by getting complete information about your country and state and information about news. Whatever is being given through us, I have tried to bring it to you through other websites, which you may like
very much and if you like all this news, then definitely around you. Along with the people of India, keep sharing such news necessary to your loved ones, let all the news influence them and they can move forward two steps further.