And we're off! #MIFF2022 It's been a long three years, but Miff movie madness is back in theatres! We'll laugh
We'll cry We'll do ourselves a mischief racing between venues like it's the 100m final but also we're being chased by a rabid dog That's the power of cinema, baby!.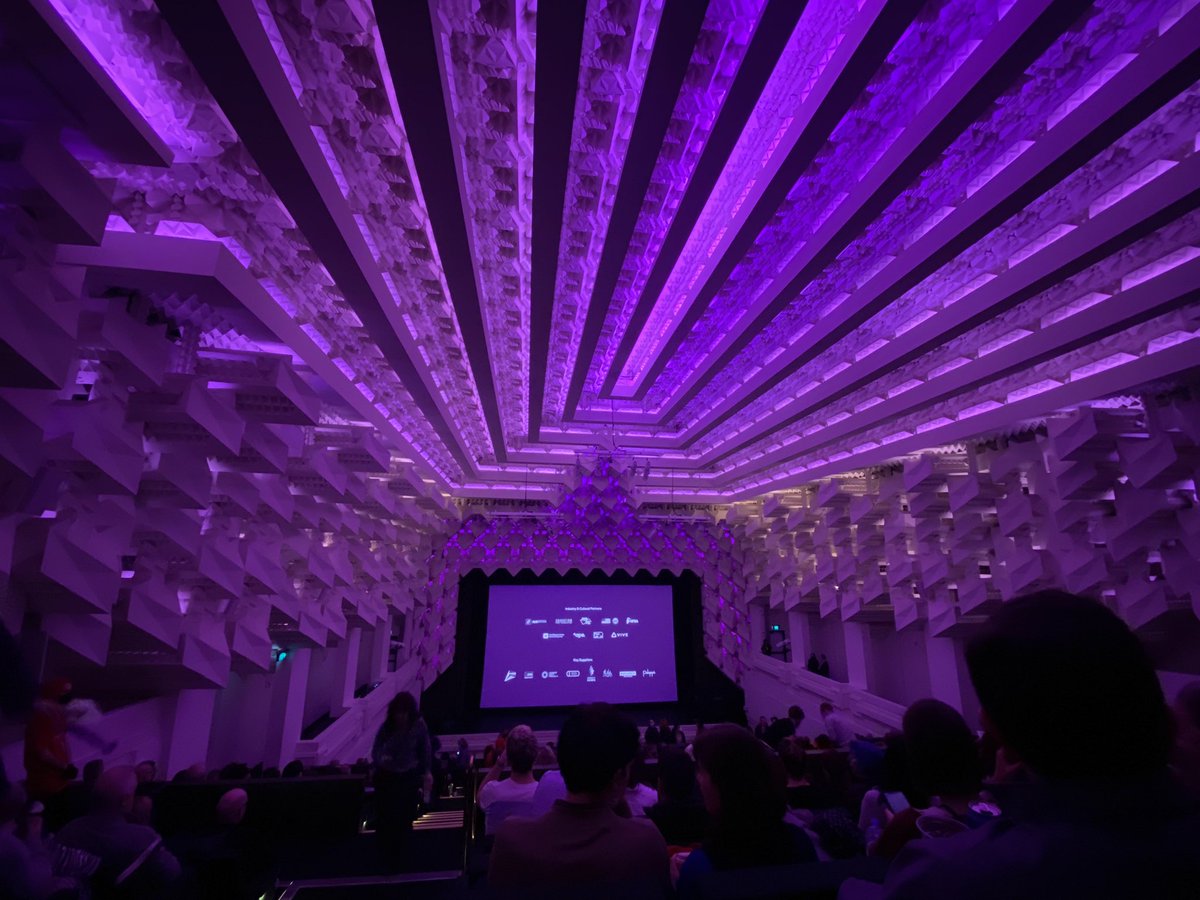 #NowWatching Three Thousand Years of Longing (1st Viewing) – #MIFF2022.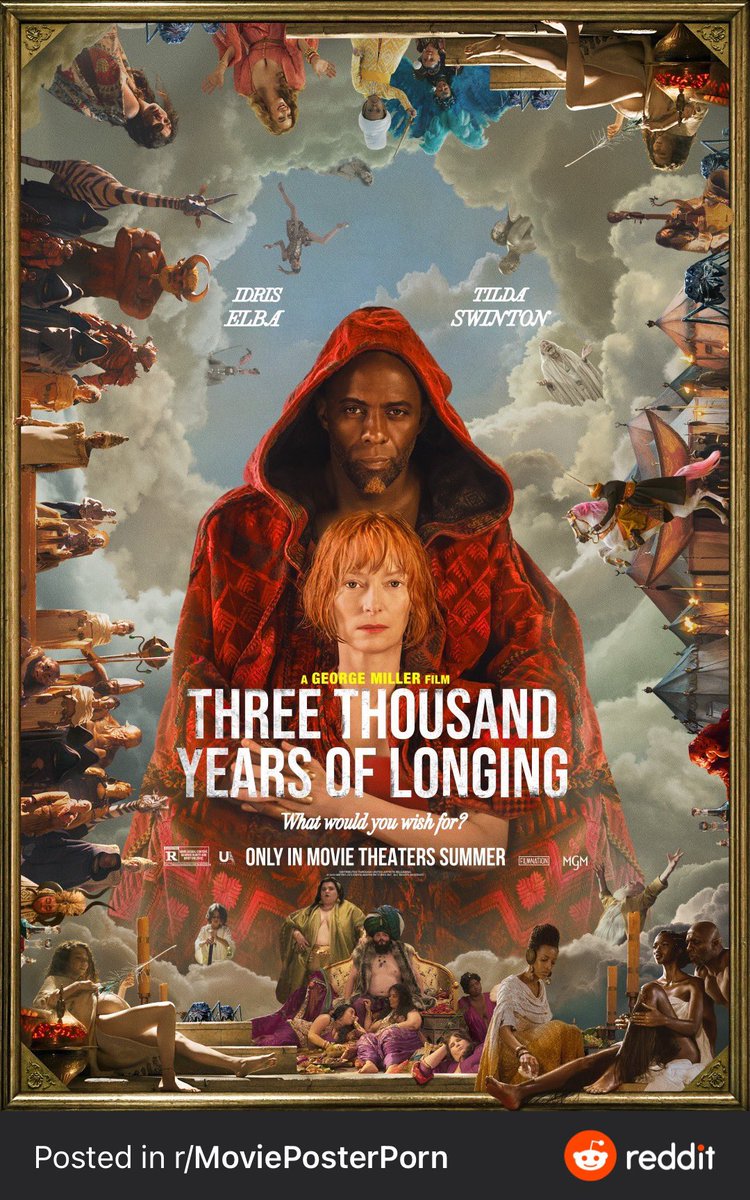 OF AN AGE: I wasn't sure what to expect from this film, but I loved every minute of it. This was a truly exceptional love story that's equal parts emotional, tender, funny, heartbreaking and brilliantly made. The cast were fantastic and the director is one to watch. 5/5 #MIFF2022.
3000 years of longing for Melbourne & the movies ❤️
#MIFF2022 here I come!.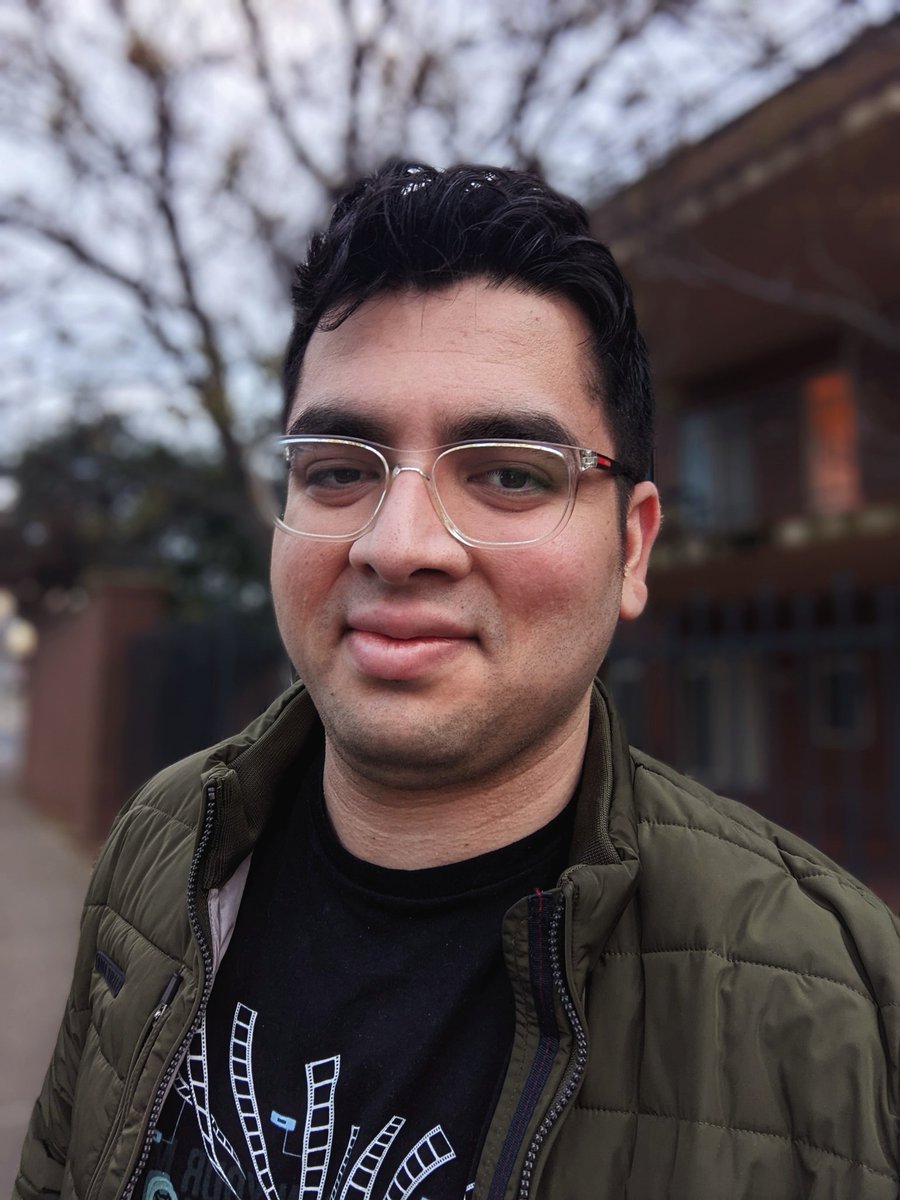 Goran Stolevski poaches liberally (Moonlight, And Then We Danced, Head on) with OF AN AGE, but nevertheless creates something of such aching authenticity. Funny, sexy, moving. Thom Green should foster quite a few sexual awakenings after that. Stolevski is the real deal. #MIFF2022.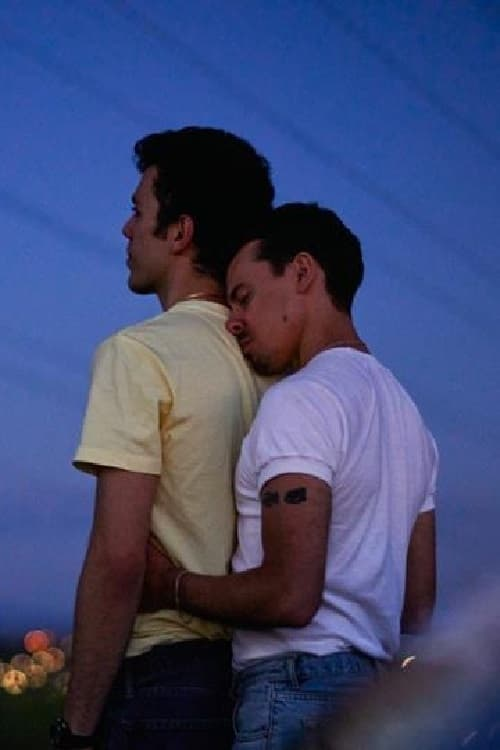 From a gorgeous coming of age love story to some Takashi Miike bloodshed #MIFF2022.
Loved 'Alcarràs' at @MIFFofficial. A beautiful capture of one final harvest before a family lost their peach farm. A story of living off the land, holding onto a past when the present pushes against you. Captured beautifully by cinematographer Daniela Cajías. Lush AF. #MIFF2022.
Director @frankranz at the Australian Premiere of Mass at @MIFFofficial. Don't miss the 2nd Q&A screening of this powerful film tomorrow. #MIFF2022.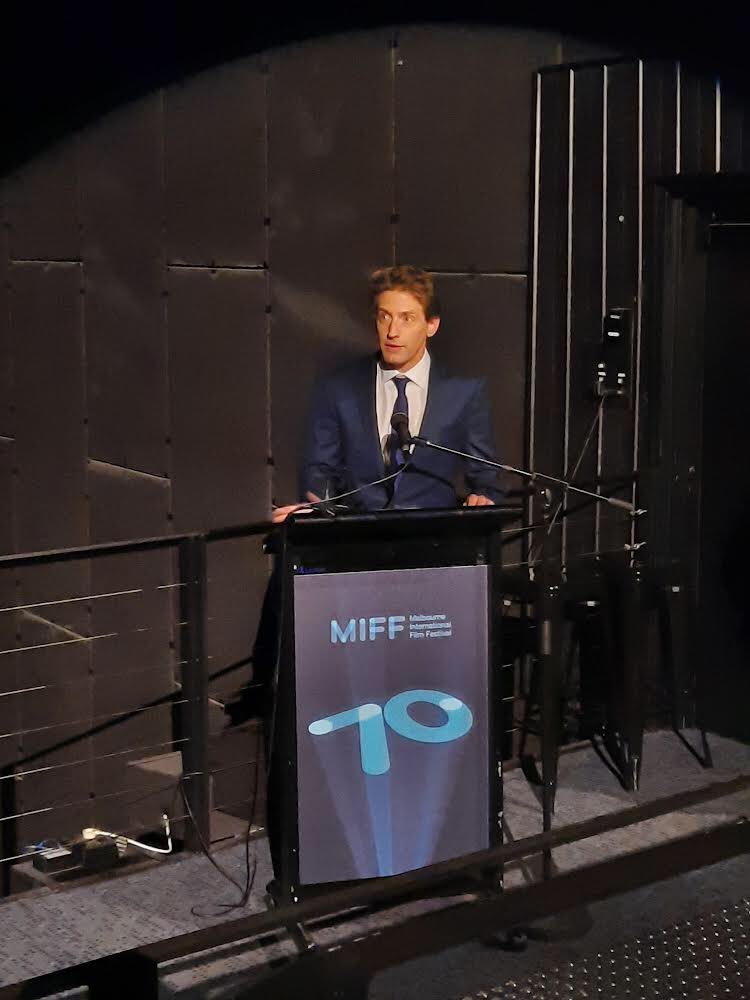 Flat ending aside, SICK OF MYSELF was a tour-de-cringe. A magnetic lead performance playing a fantastic love-to-hate character in a rollercoaster of a film. #MIFF2022.

My take on Amanda Kramer's GIVE ME PITY is now live on @SensesofCinema If you're in Melbourne you can catch the film screening at #MIFF2022.
Getting back on the train to Macleod after seeing Of An Age, shot in Macleod-Watsonia is slight surreal. What a great film. Beautifully written, shot and acted. Great direction. #MIFF2022.

First #MIFF2022 session, Of An Age. How beautiful is The Capitol Theatre?!.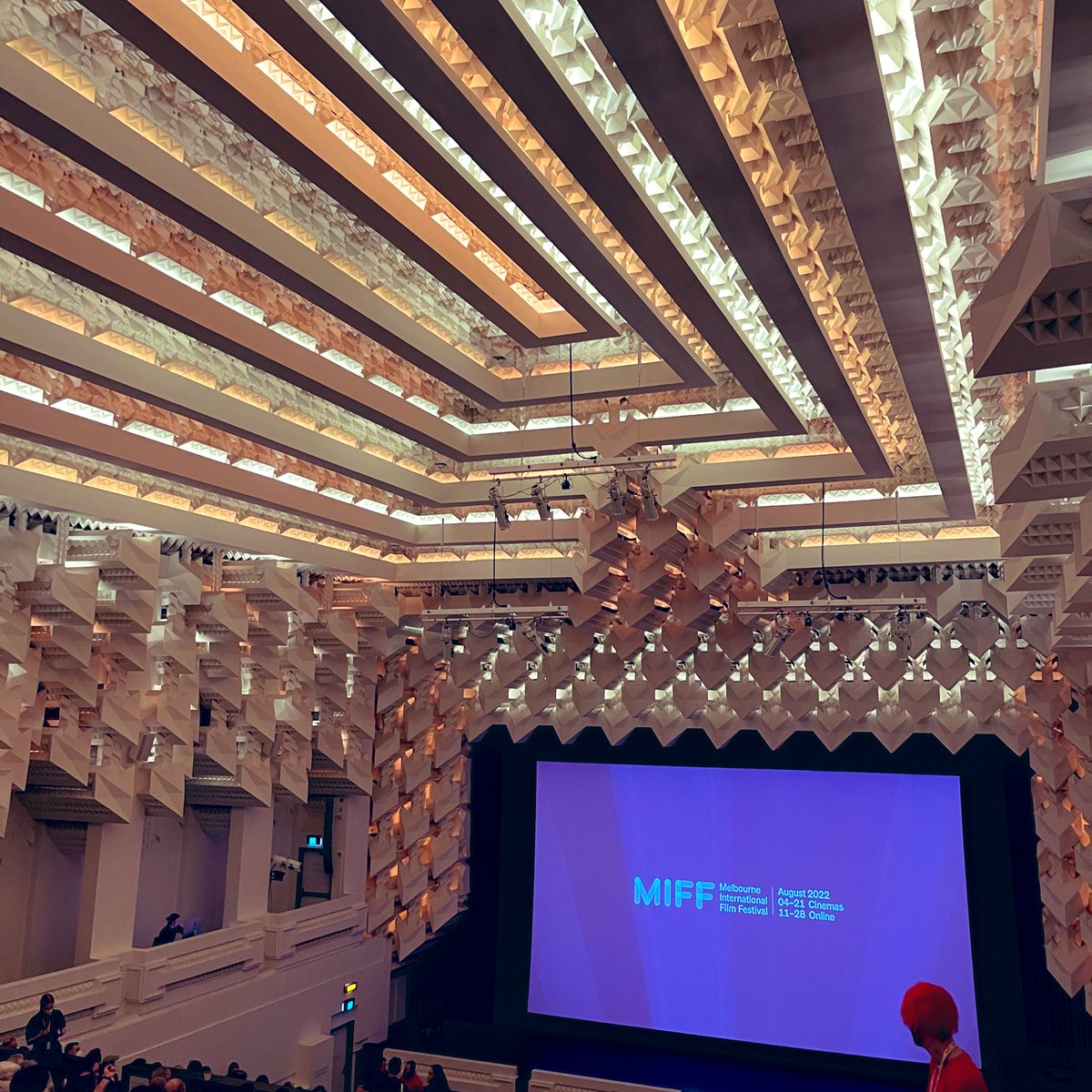 Sick of Myself was a bizarre film with a very flat ending. Brilliant love to hate them characters and dark Scandinavian humour #MIFF2022.
And is Christopher Abbott as well known as he should be? He's fantastic again here #MIFF2022.

Thinking the Diaz will need to percolate for a bit but didn't feel the huge weight and wonder I have post other films of his. Capitalism is definitely bad, tho. #historyofha #miff2022.

ON THE COUNT OF THREE: I have all the time in the world for Christopher Abbott. Not really so much for the film going on around him. #MIFF2022.
Forgot how frenetic it is legging it from CBD to the Astor. But wouldn't change a thing. So happy to have #MIFF2022 back..

FIRE OF LOVE: wish it could leave a little more space for the grand volcano footage, but absolutely endearing nerds in love. #miff2022.
Back & @MIFFofficial in person & will be recording thoughts on what I see in this thread. Film #1 Christian Tafdrup's SPEAK NO EVIL. Deeply unsettling horror that proves politeness is not always the best approach. Would loved to get more of the Danish/Dutch subtext #MIFF2022.
Funnily enough I now have a craving for pasta after Mole Song – Final #MIFF2022.

THREE THOUSAND YEARS OF LONGING: Tilda exceptional as always, but I'm not sure Miller's fantastical world works as he hopes, or wishes ★★★☆☆ #MIFF2022.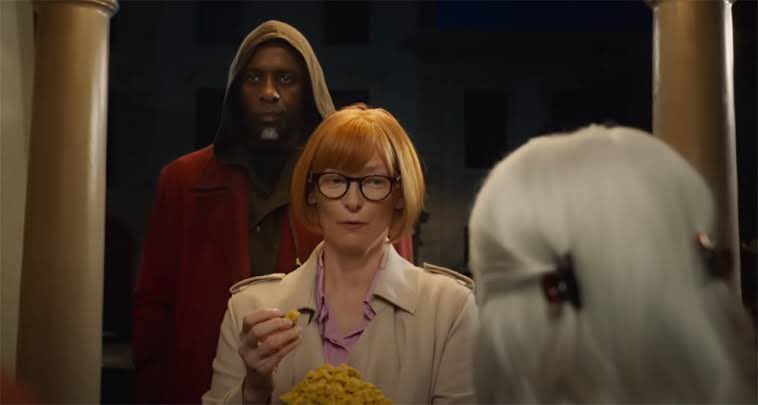 On the Count of Three is a compelling and properly funny indie dramedy that deftly juggles some heavy subject matter. Also franks director-star Jerrod Carmichael as a remarkable multi-hyphenate talent, coming on the heels of his stunning stand-up special 'Rothaniel' #MIFF2022.

Seated for Speak No Evil. I am prepared to be disturbed #MIFF2022.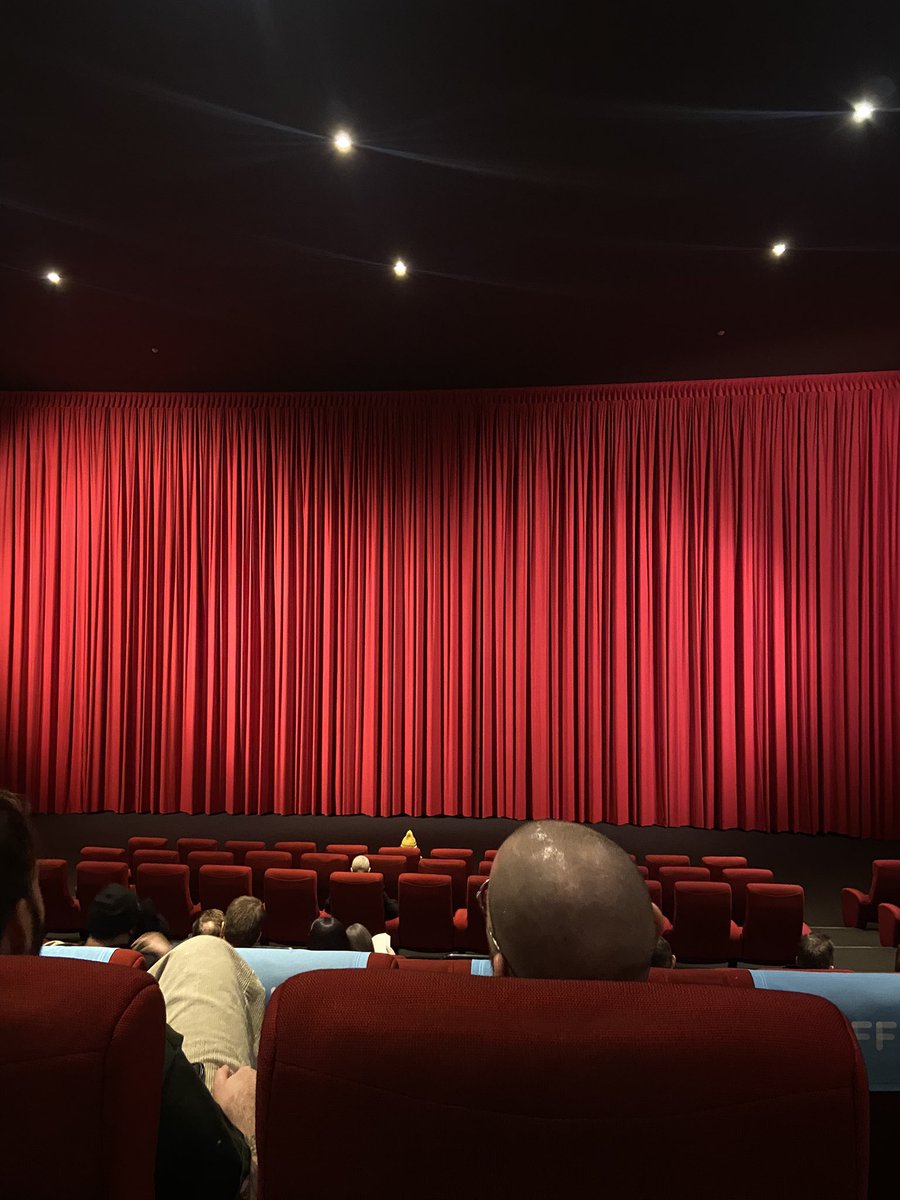 ALCARRAS: Is there anything a MIFF audience loves like peasants failing in the struggle against myriad hardships? Forum drenched in empathy-jizz. Now, is it too late to get a table at Cumulus? #MIFF2022.

Back at #MIFF2022 with the ultimate movie combo, glass of Shiraz and a cherry ripe. It's the best and I'm not interested in any other views..
SPEAK NO EVIL: I'm going to lie, this horror film puzzled me. I wasn't sure it being too self-serious to point of being dumb, or if it was being dark comedic and self-aware of itself. Either way it didn't work for me. Although the third act was effectively intense. 2/5 #MIFF2022.

@MIFFofficial Finishing off my first Saturday with #Mass. Pure dialog and performance! Grief and reconciliation. Amazing. 5/5 #MIFF2022.

Seated for THREE THOUSAND YEARS OF LONGING. Is it weird to say I'm hoping for more of a Lorenzo's/Eastwick style Miller than Mad Max? #MIFF2022.

BROKER is another "found family" film from Kore-eda that certainly wears its heart, and themes, on its sleeve. But it's chock full of charm and a great Aimee Mann needle drop #MIFF2022.
Eight stars for The Real Charlie Chaplin @MIFFofficial #MIFF2022 Inventive, stimulating, haunting overview of Charlie's life, with contemporary resonance. Wonderful archival film footage and oral recordings. Sad story..